Grow Spray - Spray n Grow distributor
How does Spray n Grow work
Spray-N-Grow is a foliar nutrient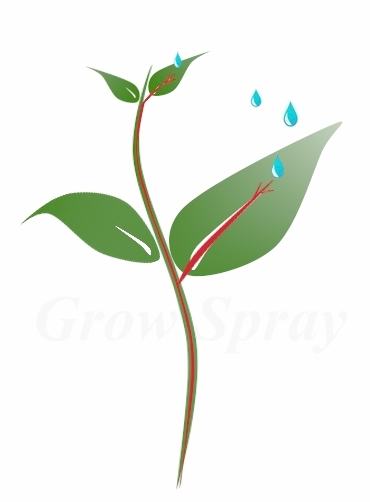 The mixture of water and nutrients is sprayed on the leaves (foliar feeding) and will be absorbed by the plant.
Spray-N-Grow:
Dormant microorganisms in the soil will get activated enabling plants to better utilize nutrients
Phosphate will be concentrated at the bud tips, causing the plant to produce more blooms and give more fruit
Restoring microbial activity that helps it restore back its natural fertility
Lowers over-fertilization, salt buildup, and petrochemical use
Foliar feeding has many advantages. Fertilizers are more effective than root nutrition, up tot five times more. It furthermore reduces nutrition related stress situations of plants.
Foliar applied nutrients can also make elements, such as iron, available to plants when they are not available in the soil, water or hydroponic nutrient solution.
Stomata
Along the leafs surface are small pores called stomata, little channels that gases and liquids pass through. They may occur on either side or both sides of leaves, but most plants have a larger number on the underside of their leaves.
Some plants even may not have stomata on the upper surface of their leaves, so it is important to spray the underside, just in case. When sprayed on foliage, the nutrient ions of Spray-N-Grow and Bill's Perfect Fertilizer pass through these pores and affect the plant's physiology. Anything the plant is genetically capable of is greatly enhanced.
Some plants have trichomes or hairs that grow from the epidermis of the plant like the dense "hair" growth found on a tomato plant's stem and leaves. This makes the plant hard to "wet". The addition of a good nonionic wetting agent, such as Coco-Wet, allows whatever is being sprayed onto the plant to penetrate these hairs and establish a water film on the leaf surface. This greatly aids the passing of foliar spray through the stomata into the plant.
The best time to spray is early in the morning and late in the evening. At these times the leaves stomata are open and the sun isnt at its strongest.
Spray-N-Grow is non toxic and safe for humans, plants and animals.